In a surprise statement via Twitter on Monday, eSports team Echo Fox decided to drop its Call of Duty and Gears of War teams along with Street Fighter V player Punk, MKX player Scar, and Injustice player Theo.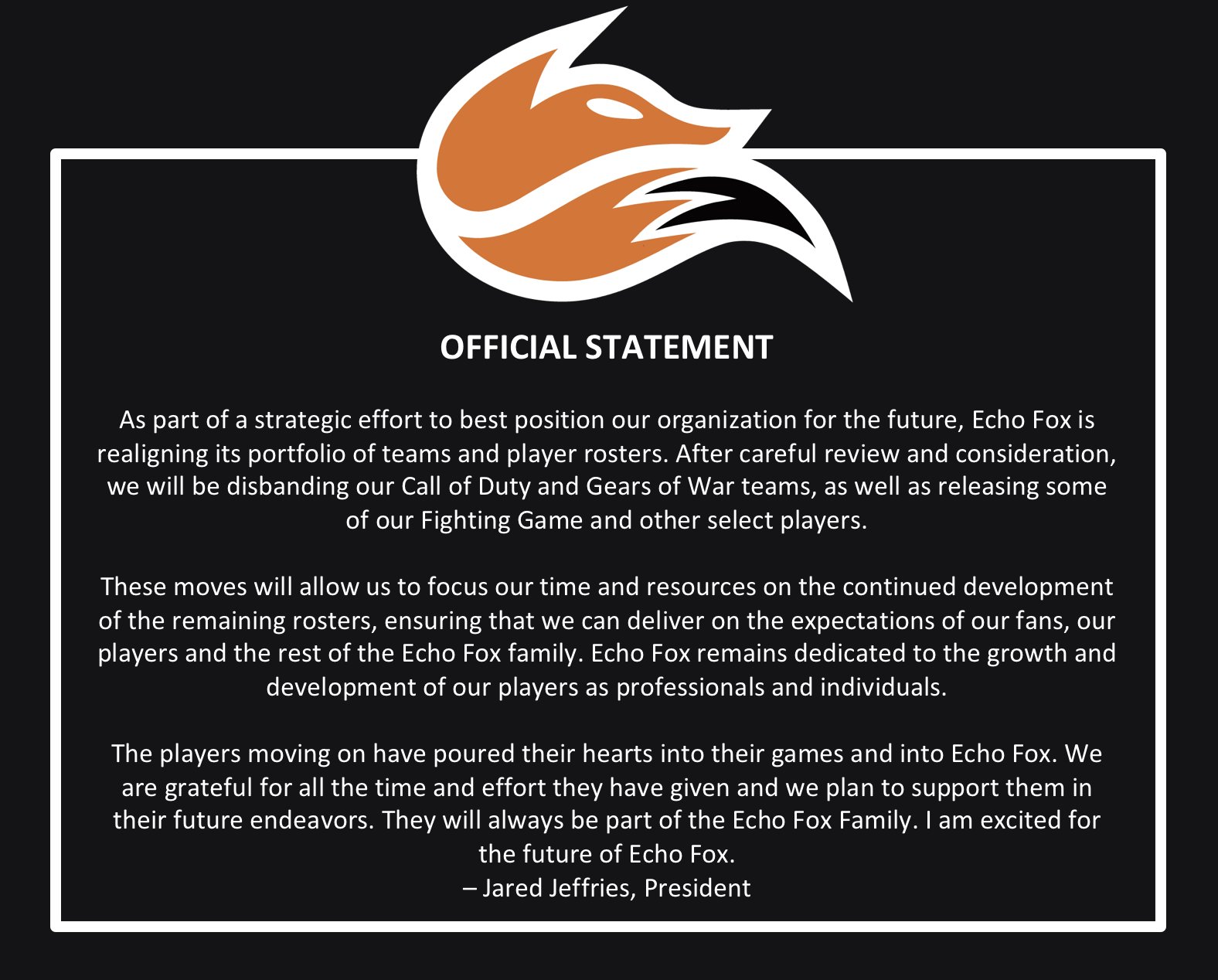 The release of these players shocked the FGC, especially with Punk winning Thunderstruck 2018 this past weekend. Fans and the players took to Twitter regarding the news.
This made people confused with what their goals are for the future. Echo Fox leads with being one of the most credible teams in esports next to Panda Global, who is going through their own situation at the moment, RISE, Liquid, and Evil Genius.
So far, Tokido, Sonic Fox, and Justin Wong remain with the team as of now. No word yet from the team owner, former Lakers star Rick Fox, on the budget cuts and the release of the players.
This is the second time this year where top players were released from a team. Earlier this year, all of the players from Circa eSports were let go as the organization had to close due to funding problems.
However, there are more teams out there such as Ghost and the up and coming ESE Esports Ecosystem who may reach out to these guys. More updates about the future of Echo Fox will be updated when it becomes available.
Follow Jeramie Lee on Twitter @JeramieLee87 or @UNDRSCORE87_FGC.
Update:
Momochi and ChocoBlanka are still on the team after rumored to be released from the team along with Punk. The SFV team for Fox is now Momochi, ChocoBlanka, Wong, Tokido.
Two more players have been released from the group: